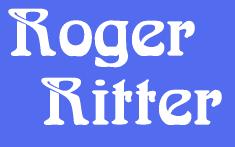 Travels with Rocky - Tuesday, 25 June 1996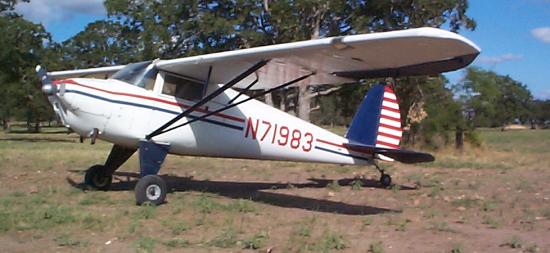 The weather guessers lied! Morning brought low clouds that didn't lift until 2:00 PM. They were supposed to go up by 10:00 AM. While I was waiting a pipeline patrol helicopter landed to wait out the weather also. They were heading northeast, so for them it cleared fairly quickly. I finally got out of Elmira at 3:00, heading for Clarion County, PA (11D). We climbed to 3500, and then did a bit of traffic dodging with the help from the TRSA folks. The spare radio was now planted firmly in the cockpit with me, just in case!
Rocky and I took the direct route to Clarion County over the hills, instead of dodging south through the valleys. That worked out nicely, since the hills were partially cultivated, and not particularly sharp or nasty. I was able to follow more checkpoints and terrain features than I expected. It's amazing how many chart features can be identified on the ground if you really try!
The weather improved as I flew west, with the ceiling lifting and growing more broken. The winds, however, did not improve. 11D had a direct crosswind of at least ten knots, more than I really wanted to deal with. Rocky's not a great fan of crosswinds. So, on to plan B.
I diverted northwest to Franklin-Venango Regional airport (FKL). The GPS helped a lot with this, except that I filled the route I was using and had to switch to another. Once on the ground at FKL I figured out how to delete the route and start over.
An FAA flight check King Air was looking at the approaches to FKL, but finished about the time I got there and landed to refuel. I landed shortly after. It was a nice landing on runway 02 with a bit of left crosswind -- much nicer conditions than at 11D. I bought 10.5 gallons of fuel, about right for the 2.3 hour flight. When I checked the oil, I was pleased to see that I still had a bit over 3 quarts.
Since I hadn't landed at my planned airport, I had to re-do all my nav stuff for the next leg. The winds were still up, and there were no suitable divert fields close to my planned destination, Wynkoop (6G4) at Mt. Vernon, OH. After a bit of thinking I picked a controlled field 30 miles north of 6G4 as a wind alternate. I hoped not to need it, since the winds were supposed to be mild by the time I arrived.
The flight went perfectly except that I couldn't raise Flight Service to open my flight plan, and had forgotten to tell them I needed an assumed departure. So, this leg went without that bit of extra assurance. Trivial and minor chart features appeared right on schedule and I even spotted several turf airfields. One was obvious -- it had a DC-3 parked on it! The clouds lifted, the winds died down - and I nailed Wynkoop right on the nose.
Wynkoop may be one of the finest turf airstrips in the country. Soft, lush grass on very smooth soil -- Luscombe flying (or at least landing) as it was meant to be. Of the first three people to come over to Rocky, two had owned Luscombes! Another Luscombe was parked in one of the hangars. The people also mentioned that one of their buddies had moved to New Braunfels! I'll have to say hi... Rocky took 9.0 gallons for 1.9 hours, and the fuel was 80 octane! He doesn't get that very often, more's the pity.
Mount Vernon itself is a classic midwestern small town -- movie material, practically. I stayed in the Curtis Motor Hotel right on the town square. Inexpensive rooms, and a decent, cheap restaurant. I had an 8-ounce steak with fries, mushrooms, salad, rolls, and tea for under $9.00, including tip! I'm not used to prices like that any more.
During the preflight for this leg I noticed that one of Rocky's brake cable pulleys was chipped. It still works properly, but I'll have to take care that the pulley is oriented to keep the cables in place during future preflights.
Previous
Next